You'll never see a better behaved pack of dogs
---
You've read the reviews. You've heard the stories. Now you have to see it to believe it.
We believe your dog should be tired from being physically and mentally challenged. They should be fulfilled and not exhausted from too much stress from being in a chaotic, frantic environment. We've created a place of fun and relaxation.
Are you ready to join our pack?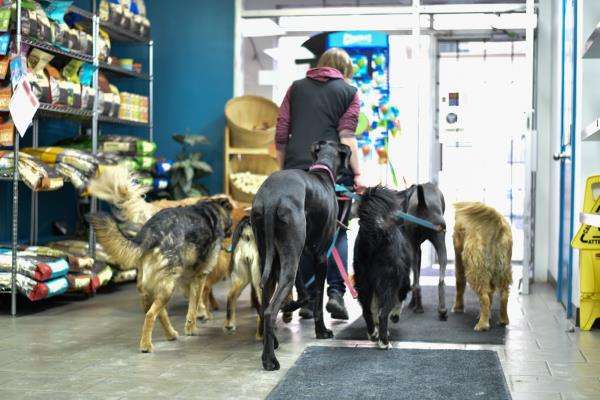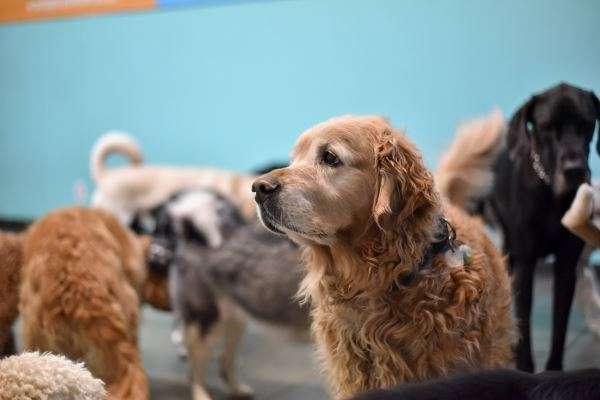 Kennel Free Facility
Daily Pack Walks
We believe the walk is the single most important thing you can do with your dog. This is why we utilize the pack walk to help exercise the body and the mind. Physical exercise is achieved thru the act of walking alone but mental stimulation comes from each dog following the direction of the pack leader and the pack. Each daycare attendee will get about 45 minutes to 1 hour of on-leash walk1 per day.
KENNEL FREE ENVIRONMENT
Dogs are one of the most social beings on the planet. They love to play, snuggle and cuddle together. We believe the best doggy daycare experience is one that's spent interacting with each other all day and not spent in a cage.
The first day of school is always the most intimidating; we get it! Our team of experienced pack leaders are experts in the art of canine meet & greets2 to ensure your pooch gets off to the best start!
Outdoor Potty Breaks
We believe in providing the best daycare experience possible and ensuring your pup has ample opportunity to do his business during the day is essential. We probably wouldn't find it very enjoyable if we couldn't go to the washroom all day so why take your dog somewhere that won't give your dog a potty break. House training is very important so don't let someone undo all your hard work.
Structured Socialization
So quiet, you'll think you just walked into a library.
Our team of amazing pack leaders have been able to create and maintain an environment where dogs of all temperaments can coexist in harmony. A calm and stress-free atmosphere should be an industry standard.
Except when there is a safety concern
Please let us know if there is any dog vs dog OR dog vs human aggression.