Calgary Dog Daycare Accepts Bitcoin as payment option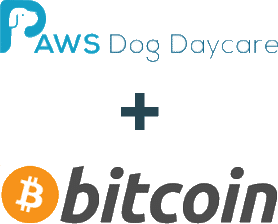 Calgary Dog Daycare joins major companies such as Tesla, Microstrategy, Paypal, Square to accept and adopt Bitcoin
May 11, 2021 [CALGARY, AB] PAWS Dog Daycare announces they have added Bitcoin as a payment option for dog daycare, grooming services, pet food, accessories, and supplies effective immediately.
"We love taking care of dogs," says Eric Yeung, owner/operator at PAWS Dog Daycare. "This pandemic has presented many challenges for small businesses. Government assistance helped us weather the worst of it and we're super grateful. But help won't last forever. We see Bitcoin as an opportunity to protect our financial future so we can do what we love for a long, long time."
Eric credits Raoul Pal and Michael Saylor for transforming his understanding of Bitcoin from a corporate treasury point of view. In Real Vision's video titled "Bitcoin Infiltrates Corporate America", Michael Saylor, the CEO of Microstrategy, the first publicly traded company to announce the adoption of Bitcoin in their corporate treasury, lays out his journey to rediscover Bitcoin as a reserve asset and the economic conditions in which lead to his decision."
PAWS Dog Daycare opened its doors in October 2010 with the goal of creating the best doggy daycare in the city. PAWS is proud of fostering a physically and psychologically healthy environment for dogs of Calgary to spend the day. PAWS focuses on:
Daily pack walks
Kennel free environment
Outdoor potty breaks
Structured Socialization
Please visit https://www.pawsdogdaycare.ca for more information about PAWS Dog Daycare.
For further information, visual assets, or to arrange media interviews please contact:

Eric Yeung
Owner/Operator
P: 403-984-9247
E: [email protected]